The reason I got into this profession: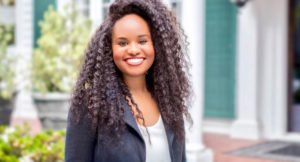 In college, I had no intentions on becoming a financial advisor – my perceptions of the industry were very pejorative until I took a financial planning course for fun and met a professor who would change my whole career trajectory. He helped me to understand just how much of a significant impact I could have as a CFP and how one can be successful in the advice business, while also working ethically and in the client's best interest. I also realized how interesting and exciting financial planning is! Regulation is constantly changing so you're always learning new things. Not to mention, working one-on-one with clients everyday is very rewarding
The best investment I ever made:
The best investment I ever made was in myself through pursuing higher education. My parents didn't have the privilege of attending college – both are high school dropouts. I am also a high school dropout turned first-generation college graduate with now five degrees. While some may see that as overkill, I've always been conscious of the fact that my ancestors didn't have the opportunities I have now, and that is what has kindled my passion for pursuing as much education as I possibly can. Higher education has opened up a world of opportunities I could've never dreamed of, and I believe there is no better investment a person can make than getting an education.
My most memorable experience in the investment industry:
My most memorable experience so far was the opportunity to eat lunch with "The Mooch" a.ka. Anthony Scaramoochi. Politics aside, he runs one of the most successful hedge fund companies in the world (and he's actually a very nice guy outside of his media persona). It was wonderful to be able to pick his brain. Not to mention, that was the closest I have ever gotten to the presidency so far.
The most interesting place I have traveled and why:
I would say visiting the Sachsenhausen Concentration Camp in Berlin, Germany this summer. While a very sobering experience, I was grateful for the opportunity to learn about an important part of history that should never be forgotten. Learning about the history and development of the camp, who was sent there, the treatment of the prisoners, and commemorating the memories of those who did not survive the extreme torture and brutality was so evocative. If you're passionate about history and what was happening during the World War II era, I highly recommend visiting.
Who do you admire the most:
Hard to narrow down to just one person, but I would say that I admire people who courageously put themselves out there for what they believe is right like Bree Newsome, Saira Rao, and Congresswoman Alexandria Ocasio-Cortez to name a few.
My favorite book is:
I'm very passionate about the science behind relationships and love the book Attached by Dr. Amir Levine.
Outside of the office, my passion include:
Exercise, basketball, music, dance, and volunteering.