Ben joined Illumination in 2014 as our Senior Investment Strategist, bringing more than 40 years of investment experience with him. Prior to joining Illumination, he served as a Senior Fixed Income Portfolio Manager, advising on over $6 billion of fixed income assets at Voyageur Asset Management and Piper Capital Management.
While at Piper, Ben started and managed the number one ranked Lipper Government Bond Mutual Fund. He was CEO and board member of a recently acquired investment advisory firm, and is currently on the board and treasurer of a successful, privately held manufacturing company. In addition, Ben has appeared on CNBC and frequently appeared on Minnesota Public Radio's "Sound Money." For many years he regularly broadcasted market commentary on WCCO radio and has been featured in Fortune, Barron's, Chicago Tribune, Minneapolis Star Tribune and other publications.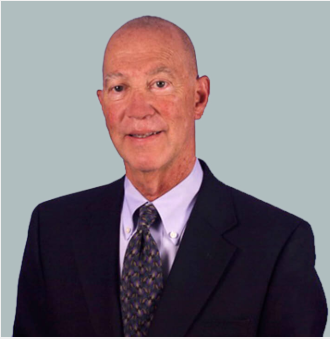 The reason I got into this profession:
I always was fascinated by the markets, and when offered a job in 1972 as a stockbroker, I jumped in with both feet. From there, I became an institutional trader and then a professional money manager for large institutional clients, and mutual funds. I enjoy working with individual clients now, and sharing my perspectives with others.
The best investment I ever made:
The best investment I ever made was private medical instrument company. I originally paid as little as a dollar a share, and today it is a public company with a lifesaving product that is trading about $38 per share. I sold most of my shares in the 30's.
My most memorable experience in the investment industry: 
I had many memorable experiences; bubbles and crashes, double digit interest rates and even negative rates. Probably for me, as I was working late at the office when the U.S. attacked Iraq in the fall of 1990, I found myself with large hedges (Puts on bond futures) in my Government Bond Fund in anticipation of the war. Watching on CNN, I saw our smart bombs going into windows and caves with precision, having been fired from ships many miles away. My puts were way up in value as the market was down the limit, and I decided to sell them and buy. Others soon followed and the market was quickly up the limit. As a result, my fund was rated number one out of more than 100 for most of the year. That resulted in some great publicity and a appearance on CNBC with Bill Griffith and Jim Rogers.
Outside of the office, my passions include:
Outside of the office, I enjoy my family, reading and travel, biking and hiking, golf and playing cards.
My favorite book is:
I have many favorite books. But a couple of favorites include: Reminiscences of a Stock Operator, and Freakonomics. Reminiscences is the story of a great trader named Jesse Livermore which was first published in the 1920's. In those days you could borrow as much as 90% or more of the cost of the stock that you purchased or sold, much like real estate, so small moves could make many times your investment or wipe you out. Jesse was worth an estimated $5 million at the time of his death by suicide in 1940, an enormous amount at the time.
Freakonomics was written by a brilliant "rogue economist", named Steven Levitt and his coauthor, Stephen Dubner. Their work was clearly outside the box, and brilliant if maybe controversial.