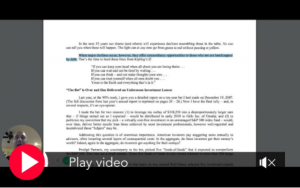 Every year I read Warren Buffett's Annual Letter to the Berkshire Hathaway Shareholders. It's part of my "continuing education" so to speak. It was released this past weekend.
There are so many valuable lessons for all of us as investors, savers, business owners, and Americans that I feel it should be required reading for everyone (I'm not trying to force that on you though :).
I just thought you may enjoy my Cliffs Notes version of some of the key highlights.