The online world offers various tools to help us manage our day-to-day lives. We must take precautions for the new dangers that exist with these advancements. It is important for you to take responsibility in keeping your personal information safe. Online bank accounts, email accounts, passwords, and even social media have to be protected from potential hacks and phishing schemes. We will go over several simple steps you can take to better equip yourself on the internet.
Password Management
Strong password management is critical. Are you one of those people that uses the same, or similar passwords for everything? Do you use family names, dates of birth or other easily identifiable personal information in your passwords. If so, it's time you reconsider your approach. Having the same, or even similar, passwords for different websites puts you at risk to internet predators. We recommend password safekeeping applications, like Dashlane or LastPass, to keep track of your endless list of passwords. These programs allow you to make up difficult passwords without risking the possibility of forgetting them. Beyond that, it allows you to easily log in to the endless list of sites that you access that require a password. Furthermore, in the event of a hack, with the click of a button, you can easily change all of your passwords on ALL of your registered accounts.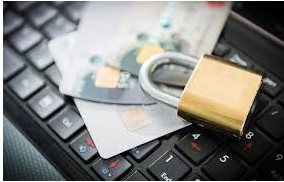 Two-Factor Authentication
Another important trick is to establish two-factor authentication for your sensitive online accounts. What this does is send you a text or email anytime you (or someone else) attempts to log into your account. This will ensure only you are the person accessing the account. No one will be able to access your account unless they have access to your phone or email.
Phishing Awareness
Email scams are constant. You must have knowledge of the different strategies hackers use to get your sensitive information. Many hackers hide behind emails that look like they are from a "trusted" website such as your bank or utility company. These emails often include a link to a mirror website that looks similar if not exactly the same as your trusted website.
Some quick tips to check if the email is legitimate is checking the email address from where it came from. Hacker emails often look similar to the original but have extra numbers or letters. If you are questioning whether an email is from the said sender, call or go to the website on your own to very. It is better to be safe than sorry when it comes to your email security. If your email is hacked, that person has the ability to "change your password" to all of your linked accounts.
Debit Cards or Credit Cards?
Now, let's talk about the day to day use of credit cards versus debit cards. Many people feel safer using debit cards rather than credit cards. We suggest doing the opposite. Use your credit card because it offers you protection from fraud liability that debit cards often lack or take significant time to resolve.
As soon as you see something wrong in your transactions, credit card companies can freeze the transaction for further investigation. In many cases, upon communication with the credit card companies, they will erase the fraudulent charges completely and quickly replace your card. This is because most credit card contracts have a condition known as zero liability. It states the holder of the card, that is you, is not responsible for unauthorized charges. A debit card transaction, on the other hand, has already come out of your account. It can take weeks even months to get that kind of issue resolved with your bank.
Snail Mail – Informed Delivery
Last, but not least, is a little trick we notified our clients about recently related to the security of your postal mail. Many companies and people still use paper snail mail for their communications and services. USPS offers a service called Informed Delivery that sends you an email in the morning with pictures of every envelope you should be receiving that day. This allows you to be prepared for important things showing up such as checks being sent to you or other important communications. If you do not receive one of your envelopes in the email, you can notify the post office to investigate the issue. This helps you keep track of your mail until it gets delivered to you.
This is a lot of information. So, what are steps you can take now to improve your information security?
1. Use a password keeper application for your accounts
2. Be extra cautious when you get emails requesting information
3. Get two-factor authentication on your extra sensitive accounts
4. Use your credit cards for everyday spending
5. Sign up for US Postal Service's informed delivery service